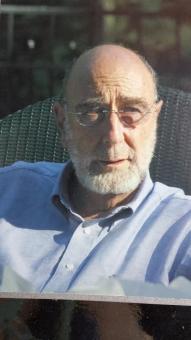 AMHERST, MA – A.P. Stevens of Amherst, MA passed away July 17. He was born July 31, 1926, in Worcester, MA, the son of Dawn and Lloyd R. Stevens Sr.
He was a graduate of Clark University and received a master's degree from Worcester State College. He served in the Army Air Corps at the end of World War II. He started his career in education as a teacher, and became principal of Auburn (MA) High School in 1966. He ended his career as Assistant principal at Hampshire Regional High School in Westhampton, MA. In retirement he established a calligraphy and engraving business.
He was a member of the Vernon Lodge of Masons in Belchertown, and Rotary International. He volunteered for a number of community organizations. He played the tuba with several bands, and was a member of the Young @ Heart Chorus.
A.P. is survived by Shirley, his wife of 42 years. He is also survived by his sons Clark (Karen) Stevens of California, Ted (Deb) Stevens of Virginia, and his daughter Lauren Cullen (Rich) of Maine, as well as his stepsons Brian (Bernadette) Nelson and Bruce (Doree) Nelson, both of Worcester, MA. He will be fondly remembered by his grandchildren, Emerson and Gwen Stevens; Amanda and Luke (Jennifer) Stevens; Andrew, Peter, Tim, and Sam Cullen; and one great-granddaughter, Lucia Stevens.
The family wishes to thank the staff and volunteers at the Hospice of the Fisher Home in Amherst for their wonderful care, help, and encouragement.
A memorial service will be held on Tuesday, July 22 at 11:00am at the Vernon Lodge, 1 Main St, Belchertown, MA.
In lieu of flowers, contributions may be made to the Vernon Lodge, PO Box 1258, Belchertown, MA 01007; Hospice of the Fisher Home, 1165 N. Pleasant St., Amherst Ma 01002; or the Young @ Heart Chorus, 28 N. Maple St., Florence, MA 01062.
Obituary and memorial register at www.douglassfuneral.com.